Renewable Energy, Sustainable Design
May 19th, 2007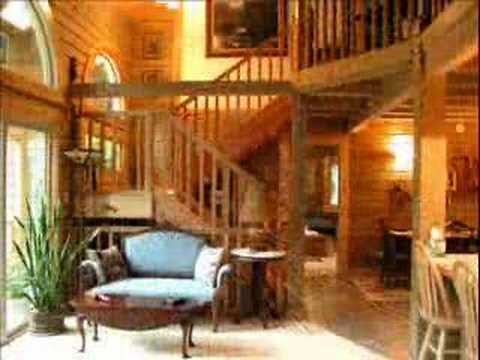 Michael Sykes' "Enertia" building system wins the Grand Prize in the Modern Marvels Invent Now Challenge hosted by the History channel.
Michael Sykes' invention… is technology to turn a piece of wood into a thermal battery. Wood is no longer just a structural member, or just a decorative trim or paneling- it becomes a solar energy storing device, and when the house is properly configured and sited it can heat and cool itself. Obviously, the more wood the better, so the invention is especially applicable to solid wood homes. This energy from a shift-in-time is called "Enertia®" a word, like the word "Laser," that Sykes made up and trademarked to describe the phenomenon. Enertia® Building Systems has developed a line of solid Gluelam wall homes to maximize the energy-storing potential of the wood, and to offer the mainstream appearance necessary to attract traditional housing buyers.

In the Enertia® Building System, solid Energy-Engineered(tm) wood walls replace siding, framing, insulation, and paneling. An air flow and access channel, or Envelope, runs around the building, just inside the walls – creating a miniature biosphere. Here solar heated air circulates, pumping and boosting geothermal energy from beneath the house, storing it in the massive wood walls. Thermal inertia causes the house to "float" between the cycles of night and day, and even between the seasons.
Physorg has the a list of the runner-ups winners. New York Times has an interview with Michael Sykes. And if you cannot afford to build a brand new house, Newsday.com has an article about economically greening your home bit by bit.